Benjamin ABÉCASSIS
CNRS research associate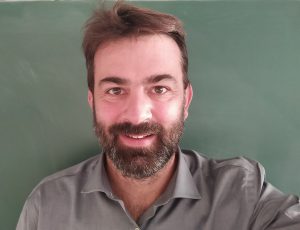 I am a physical chemist working at the Chemistry Lab of the École Normale Supérieure de Lyon. My research lies at the interface between materials science, soft-matter and nanotechnology.
My main current interest is ultrathin 2D colloidal nanoparticles: their synthesis, surface chemisty and conformation.  I also study the self-assembly of nanocrystals in the perspective of the emergence of collective properties. This implies understanding colloidal forces between particles at the nanoscale. I am also interested in probing the formation mechanism of nanoparticles using in situ synchrotron based X-ray techniques.
I have a PhD (2006) from École Polytechnique and i hold the "habilitation à diriger les recherches" since 2016.