Biography
Olivier Maury was graduated from the Ecole Nationale Supérieure de Chimie de Paris in 1993 and obtained a master degree in inorganic and physical-chemistry. He completed his PhD in 1997 under the supervision of M. Ephritikhine (CEA Saclay) on low-valent uranium organometallic chemistry. After a postdoctoral position with J.-M. Basset (CPE-Lyon) in organometallic supported catalysis (alkane metathesis), he got a CNRS position as Chargé de Recherche in 1999 at the University of Rennes in the group of H. Le Bozec where he started exploring the nonlinear optical properties of lanthanide complexes.
In 2004 he moved to the Ecole Normale Supérieure of Lyon in the team of C. Andraud. His current research interests concern the design of lanthanides containing molecular materials and NIR chromophores with optimized spectroscopic properties (luminescence and nonlinear optics) towards optical limiting purposes, biological imaging and photodynamic therapy applications.A more recent collaborative research project concerns the design a lanthanide complexes called crystallophore as multifunctional additive for for protein crystallization and X-ray structure determination. In 2017, he founded with François Riobé, Eric Girard, Sylvain Engliberge and Christian Chapelle, the polyvalan company to commercialize the products developed in the Lab.
A more detailed CV is available here: (lien vers un fichier Pdf)
Publications
A PDF version of the group full publication list can be downloaded here (lien vers un pdf)
For an updated publication list please access Dr. Maury Google Scholar web page
Selected publications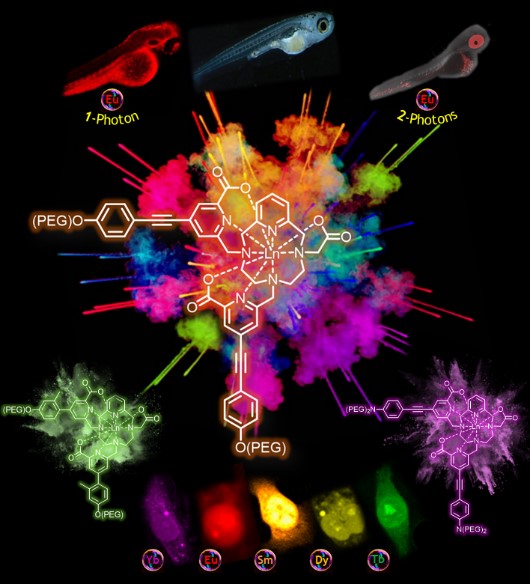 Pyclen based Ln(III) complexes as highly luminescent bioprobes for in vitro and in vivo 1P and 2P bioimaging applications. N. Hamon, A. Roux-Gossart, M. Beyler, J.-C. Mulatier, C. Nguyen, M. Maynadier, N. Bettache, A. Duperray, A. Grichine, S. Brasselet, M. Gary-Bobo, O. Maury, R. Tripier J. Am. Chem. Soc. 2020, 142, 10184-10197.
https://doi.org/10.1021/jacs.0c03496
ChemRxiv. doi.org/10.26434/chemrxiv.12047532.v1
Luminescence-Driven Electronic Structure Determination in a Textbook Dimeric Dy(III)-based Single Molecule Magnet. D. Guettas, F. Gendron, G. Fernandez Garcia, F. Riobé, T. Roisnel, O. Maury,* G. Pilet,* O. Cador,* B. Le Guennic* Chem. Eur. J. 2020, 26, 4389-4395.
doi.org/10.1002/chem.201905493
open source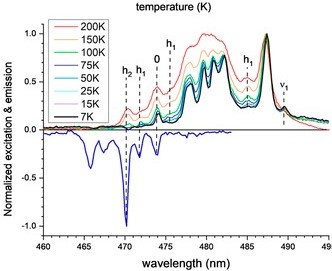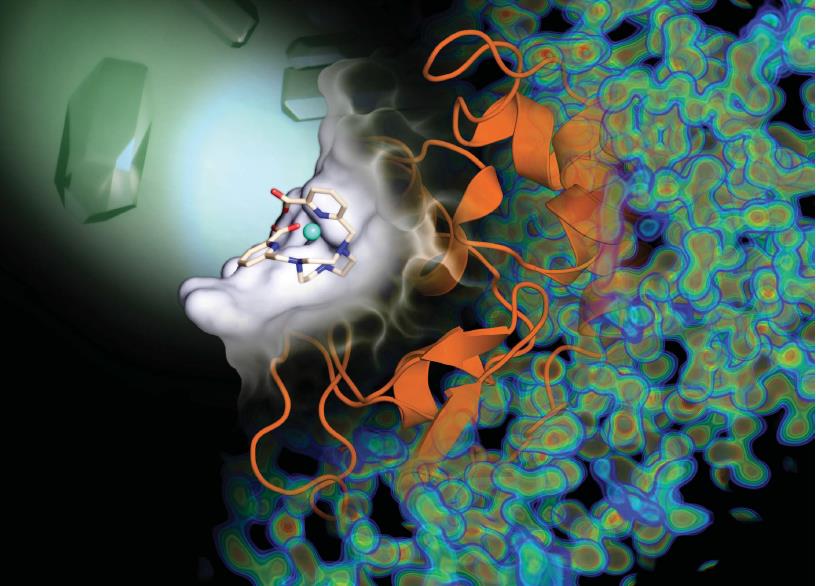 Crystallophore, a multi-functionnal tool for protein crystallography combining nucleant effect, phasing properties and luminescence. S. Engilberge, F. Riobé, S. Di Pietro, L. Lassalle, N. Coquelle, C. Arnaud, D. Madern, C. Breyton, O. Maury,* E. Girard*. Chem. Science. 2017, 8, 5909-5917.
doi:10.1039/C7SC00758B(open source)

Unraveling the Two-Photon and Excited State Absorptions of Aza-BODIPY Dyes for Optical Power Limiting in the SWIR band. S. Pascal, Q. Bellier, S. David, P.-A. Bouit, S.-H. Chi, N. S. Makarov, B. Le Guennic, S. Chibani, G. Berginc, P. Feneyrou, D. Jacquemin,*,| J. W. Perry, O. Maury,* C. Andraud* J. Phys. Chem. C. 2019, 123, 23661−23673
doi.org/10.1021/acs.jpcc.9b08376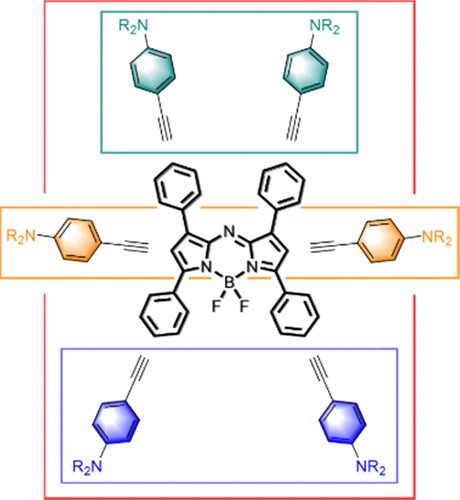 Job opportunities
Information for Master Students.

Every year, we have several opportunities for Master internships projects (M1 or M2). With a background in Chemistry, Chemical-Physics or Spectroscopy or Chemical Biology you may apply for a research internship in the group. A good practice of English is mandatory.
Please contact us by sending your complete application (CV, letter of motivation and eventually the name of two referees).
For PhD Students and Post-Docs

All available PhD and post-docs grants are listed below. In any other cases, PhD Students and Post-Docs interested in pursuing their research in our group can apply with their own funding, or can contact us to apply for personal grant.
We apologize but we cannot reply to all mass-email-applications.
Group members
"Large team 2019"
from right to left Janah Saya, Sylvain David, Olivier Maury, Maher Hojorat, François Riobé, Amandine Roux, Isis N'Dala Louka, Laura Abad-Gallan, Margaux Roux.
"Cats 2016"
from right to left (top) Cristina Balogh, Margaux Galland, Olivier Maury, Seastiano Di Pietro, (bottom) Anh Thy Bui, François Riobé, Mustapha Allali.
"Maury Boys 2009"
from right to left Mickael Normand, Adrien Bourdolle, Sarah Pegaz, Quentin Bellier, Thibaut Gallavardin, Olivier Maury.
"Dream team 2006"
from right to left Alexandre Picot, Floriane Malvolti, Pierre-Antoine Bouit, Anthony D'Aléo, Olivier Maury