Welcome home!
I am professor of computer science at Ecole Normale Supérieure de Lyon, and a member of LIP , its computer science lab.
Cours de FDI : il a une page sur le portail études, vous y trouverez un devoir à rendre avant le cours du mercredi 20 septembre.
Agrégation d'informatique sur le portail des études.
Réunion de rentrée 2023-2024: vendredi 8 septembre à 10h15 en amphi B.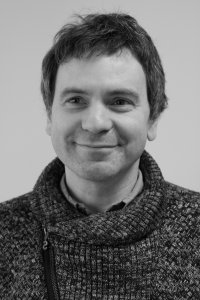 This web page may not always be up to date. Use at your own risk!
How to contact me:
Mailing address :
Pascal Koiran
LIP, ENS Lyon
46, allée d'Italie
69364 Lyon Cedex 07, France

Phone 04 26 23 39 67 (+33 4 72 72 80 00 for the welcome desk of ENS Lyon).
Office 318S on the third floor of the main buiding (south side).
Email: Firstname.Lastname at gmail.com.