---
Patrice Abry


CNRS, Directeur de Recherche
SiSyPhe, Signaux, Syst�mes et Physique
,
Laboratoire de Physique
,
CNRS
UMR 5672,
ENS Lyon
,
---
24 novembre 2020 :
Prix Monpetit (Académie des Sciences)
Je remercie respectueusement l'Académie des Sciences pour cette distinction.
Je remercie chaleureusement tous mes collègues (de France et du monde), et tous mes étudiants pour ces belles années de travail ensemble.
---
September 2020: Artist Residence at
SiSyPh
Alex Andrik, an artist interested in relations between Art and Sciences, spent three weeks interacting with Team SiSyPh discussing Signal processing: here is the outcome,
https://vimeo.com/464170699
He had previously attended
GRETSI2019
, the French speaking Signal and Image Processing Conference, interacting with attendee, which yielded:
https://vimeo.com/357425722
---
Spring 2020 (lockdown period): Team
SiSyPh
fighting COVID
Spatial and temporal regularization to estimate COVID-19 Reproduction Number R(t)
-
Research paper, accepted for publication at PLoSOne

video for the evolution along time and across France of R(t)
based on: new
infections
, new
hospitalizations
, per
department
and
time evolution
(see also a nicer daily
French map
of the daily estimates of R)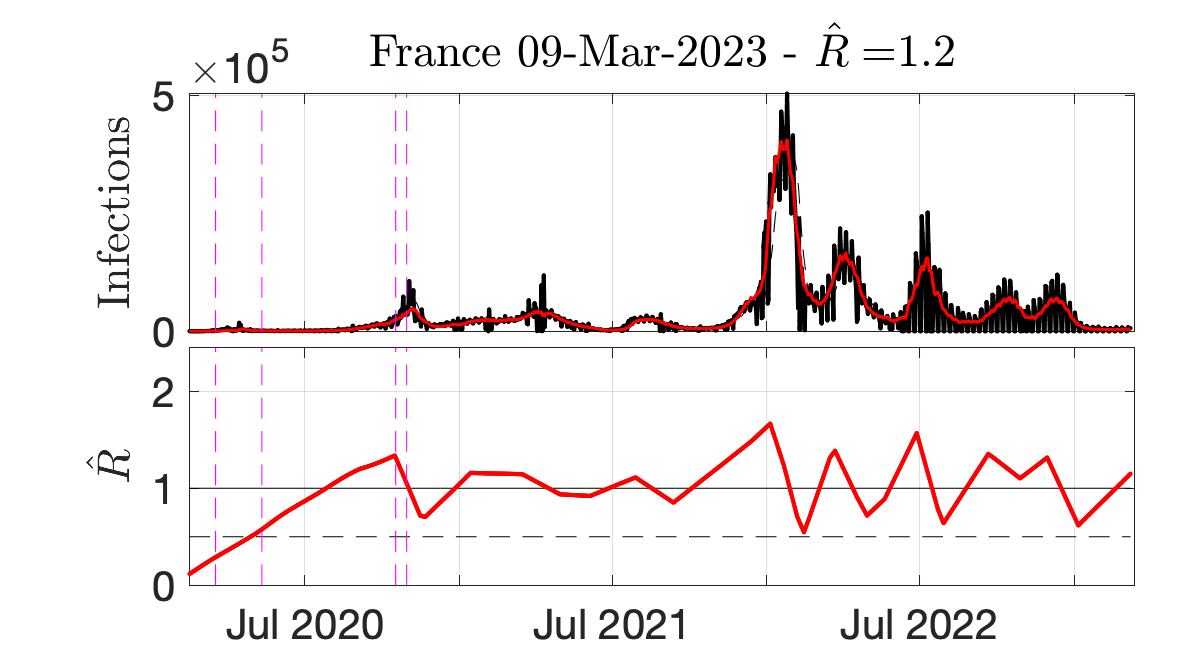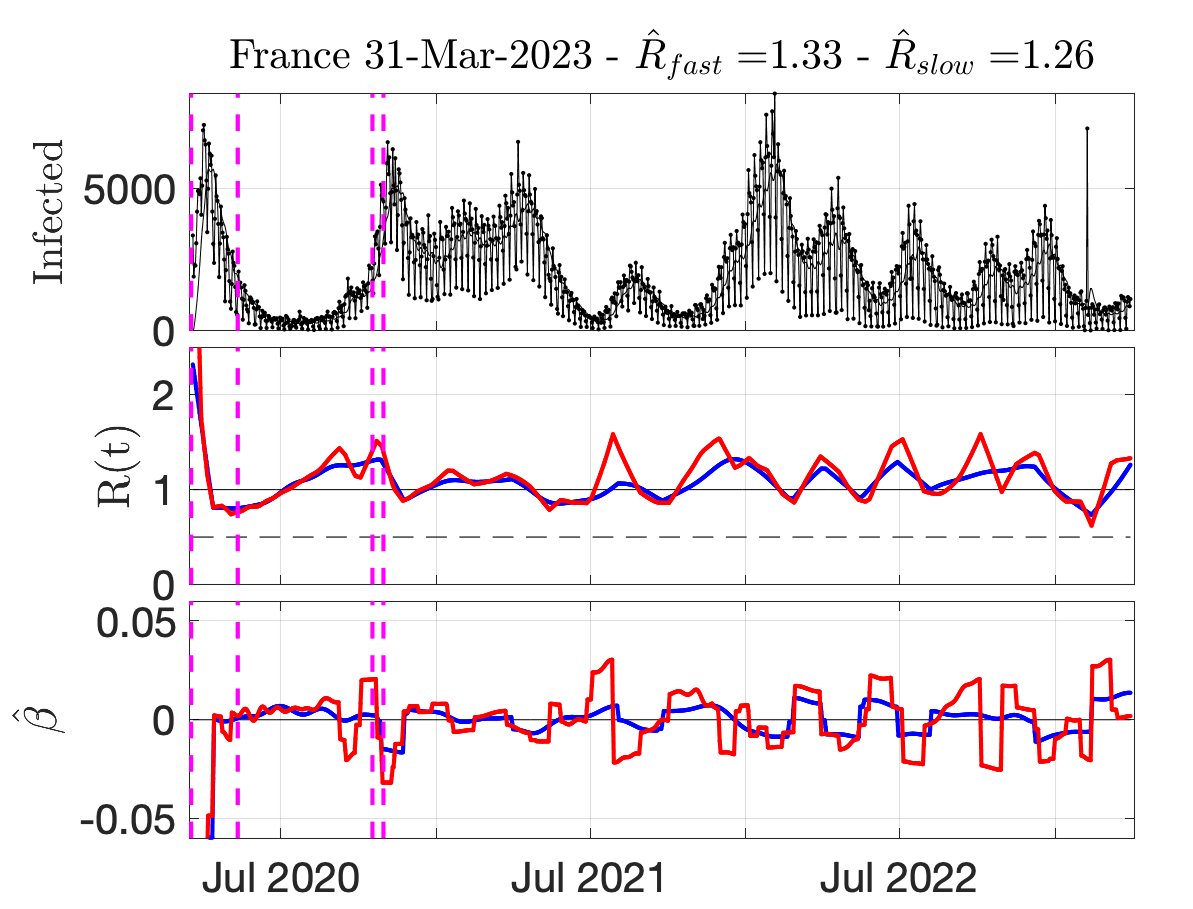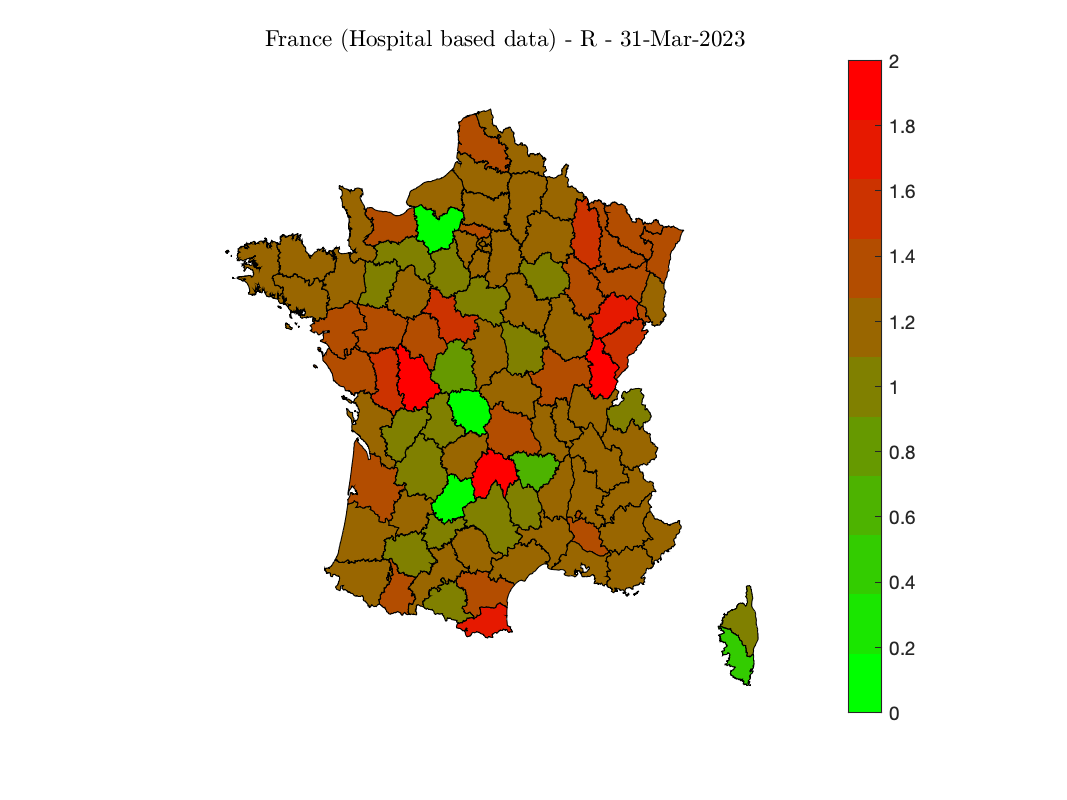 Most recent estimates of R for Metroplitan France available
here
Maps of the
World
and of the
USA
, for estimated R(t) based on new infections
(see also a nicer
World
map
of the daily estimates of R)
See our brand new interactive and animated map of the World-Covid19-R !!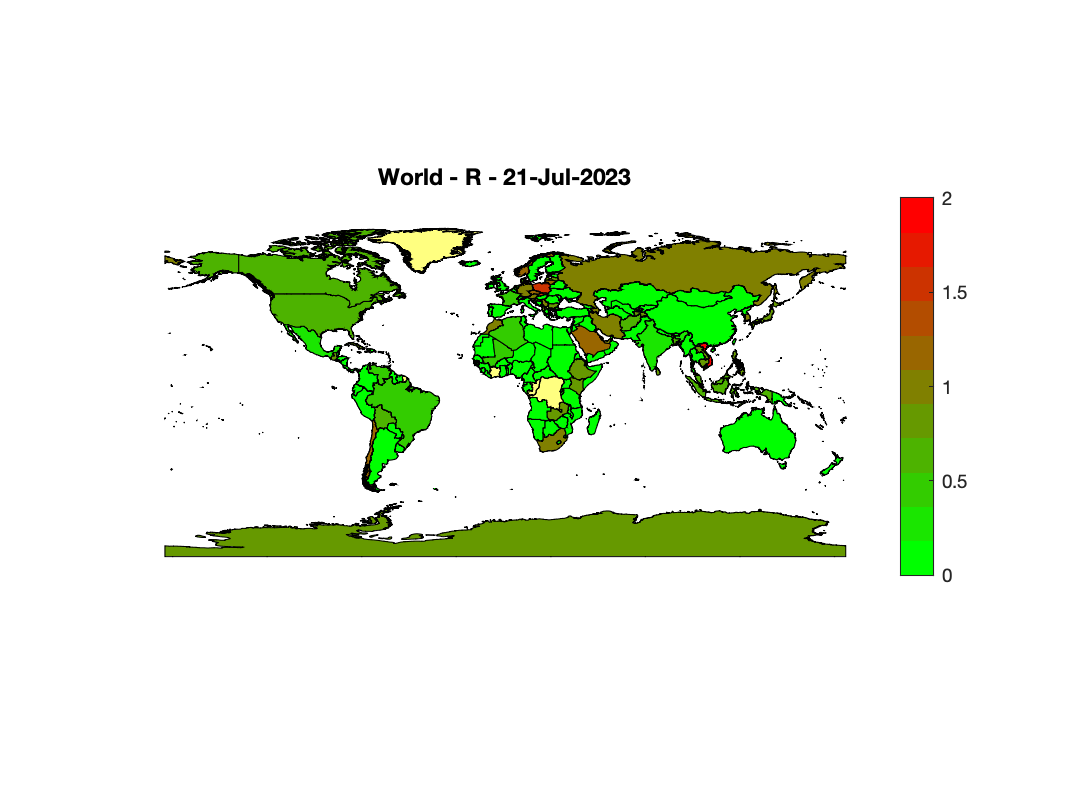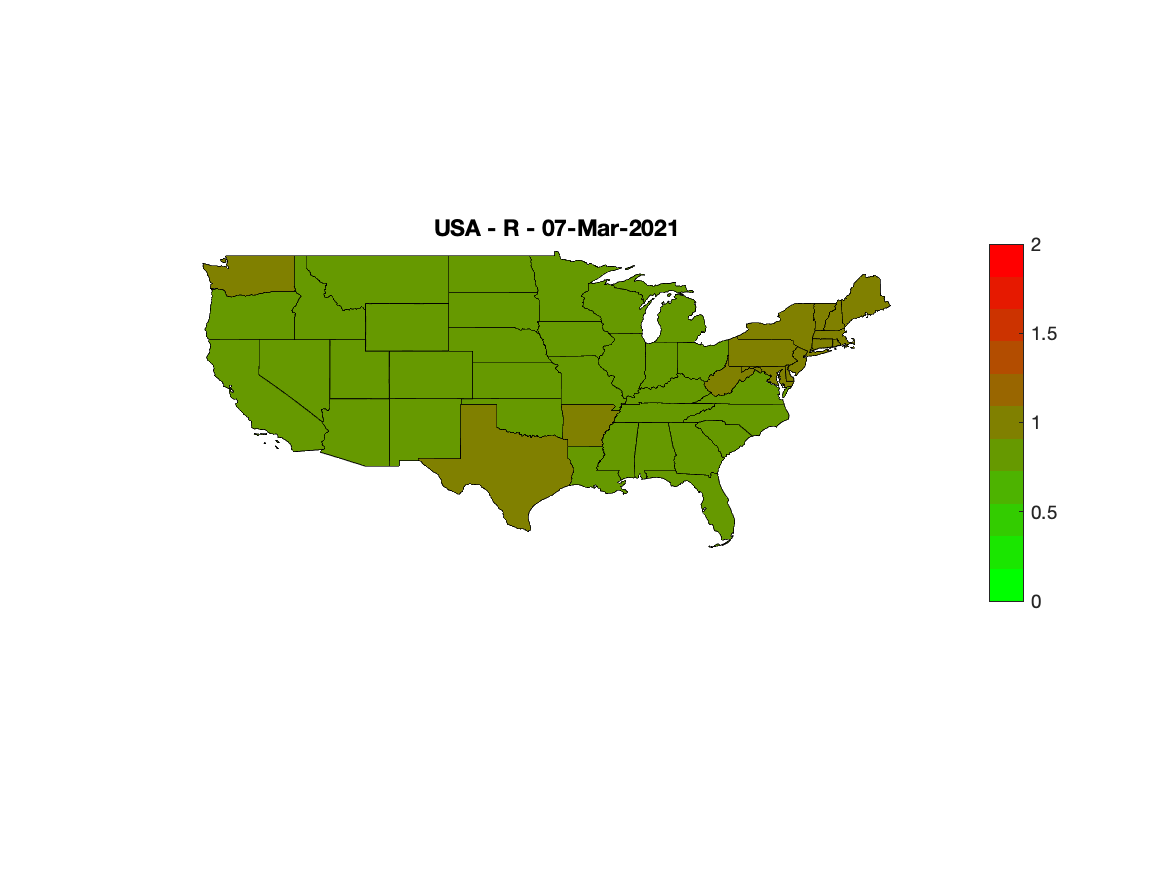 Most recent estimates of R for above 200countries available
here
This is part of a larger Covid19
study
, involving other research teams in France
Team SiSyPh (June 4th, 2020)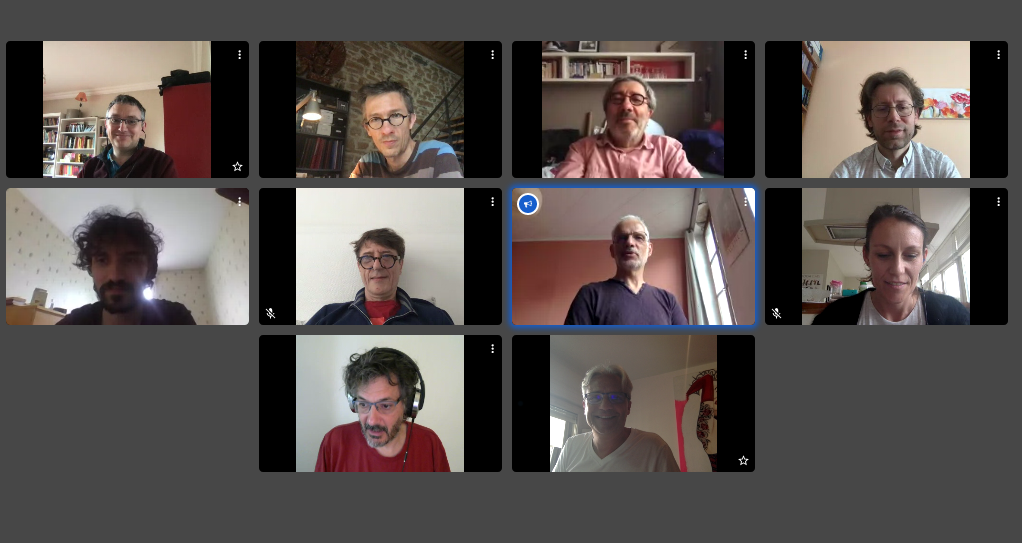 ------
What's new ? / Actualit�
Intership/PhD/Post DocPosition Offers:
M2internship/PhD Offer

: Multivariate selsimilarity- deadline April 20
M3/L1 Internship: Anomaly Detection in Internet Traffic - Lyon- Tokyo

Post-Doc Offer: Multivariate Multifractal Analysis of Urban DATA

GRETSI 2019 - le site WEB est ouvert et les depots d'articles le seront le 4 f�vrier ici, avec cette feuille de style.

Crisis and network in Finance, IXXI Workshop, April 11-12th, WWW, inscriptions, pdf

Offre de stages/Internship offer: Deep learning and Multifractal Textures

International Summer School on Technologies and Signal Processing in Perinatal Medicine - TSPPM-2018
July 2-6, 2018 - Sardinia Scientific and Technological Park, Pula (CA), Sardinia, Italy.
Image Processing for Art Investigation, Ghent, Belgium, June 21-22, 2018. Great workshop !

2nd Signal Proceesing and Monitoring in Labour Workshop, in Oxford (2017/10/30-2017/11/01) with a CTG Data Challenge !

MultiFracs ANR Grant website is now available

ICASSP 2017 M.Sc/Ph.D Forum Call for Papers


Best paper Award

at EUSIPCO 2016 for "Bayesian estimation for the local assessment of the multifractality parameter of multivariate time series"!

S�ance acad�mique du 21 septembre 2016 de l'Acad�mie des Sciences, Belles Lettres et Art de Savoie

Biosignal Signal Interpretation 2016 in Osaka (Japan)

Le couloir du temps (fresque g�ante "science et patrimoine" du CNRS)

GRETSI 2015 - C'est fini ! Les photos et video des conf�rences pl�ni�res sont disponibles.

1st Signal Processing and Monitoring in Labour Workshop, at ENS Lyon, next march, more info
Historic Photographic Paper Classification Challenge: Talk at SCAM this january
GRETSI 2015 will be held at ENS Lyon.
Signal Processing Magazine, Special Issue on

Signal Processing for Art Investigation

. (more information)

Visiting professor at National Institute of Informatics, Tokyo Japan, 2014, April, 1st to March 31, 2015

Multifractal Analysis: From Theory to Applications and Back

,

Banff International research Station, Workshop, 2014 Feb. 23-28

New Trends in Applied Harmonic Analysis, Sparse Representations, Compressed Sensing and Multifractal Analysis
August 5 - 16, 2013. Mar del Plata, Argentina

Visiting professor at National Institute of Informatics, Tokyo Japan, 2013, April, 1st to March 31, 2014