Extraire sa liste de DOI depuis un fichier BibTeX
Extraire sa liste de DOI depuis Researchgate ou un fichier texte
For people using researchgate : you can have a list of your publications with DOIs if you go to your home then » "Info" » Export your profile as a CV (right column at the end) :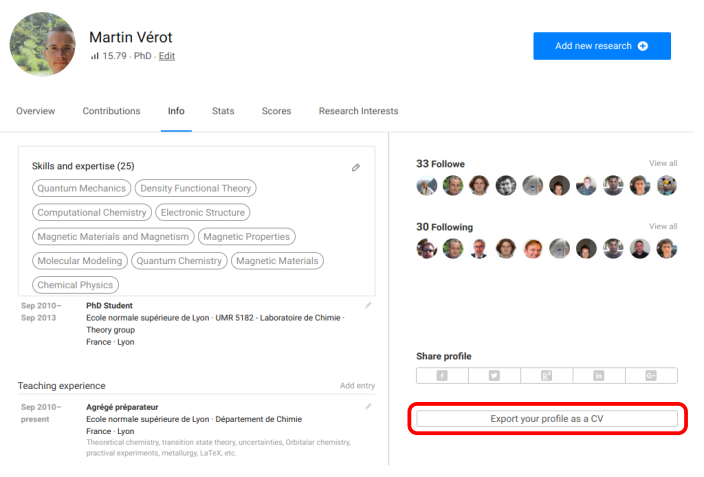 Vérifier le dépôt et l'affiliation
Une fois la demande de propriété acceptée, vous pouvez changer l'affiliation en allant éditer les méta-données. Sinon, vous pouvez chercher la forme auteur correspondante dans votre idHAL pour l'associer. Si votre idHAL est associé à une publication, vous passez normalement automatiquement propriétaire.
Les couleurs pour les affiliations lors du dépôt indiquent si les affiliations sont bien connues par HAL. Vous pouvez avoir une affiliation verte mais qui soit mauvaise : l'affiliation est bien connue par HAL mais, en général à cause d'une homonymie, l'algorithme se trompe sur le lien entre la personne et son affiliation.